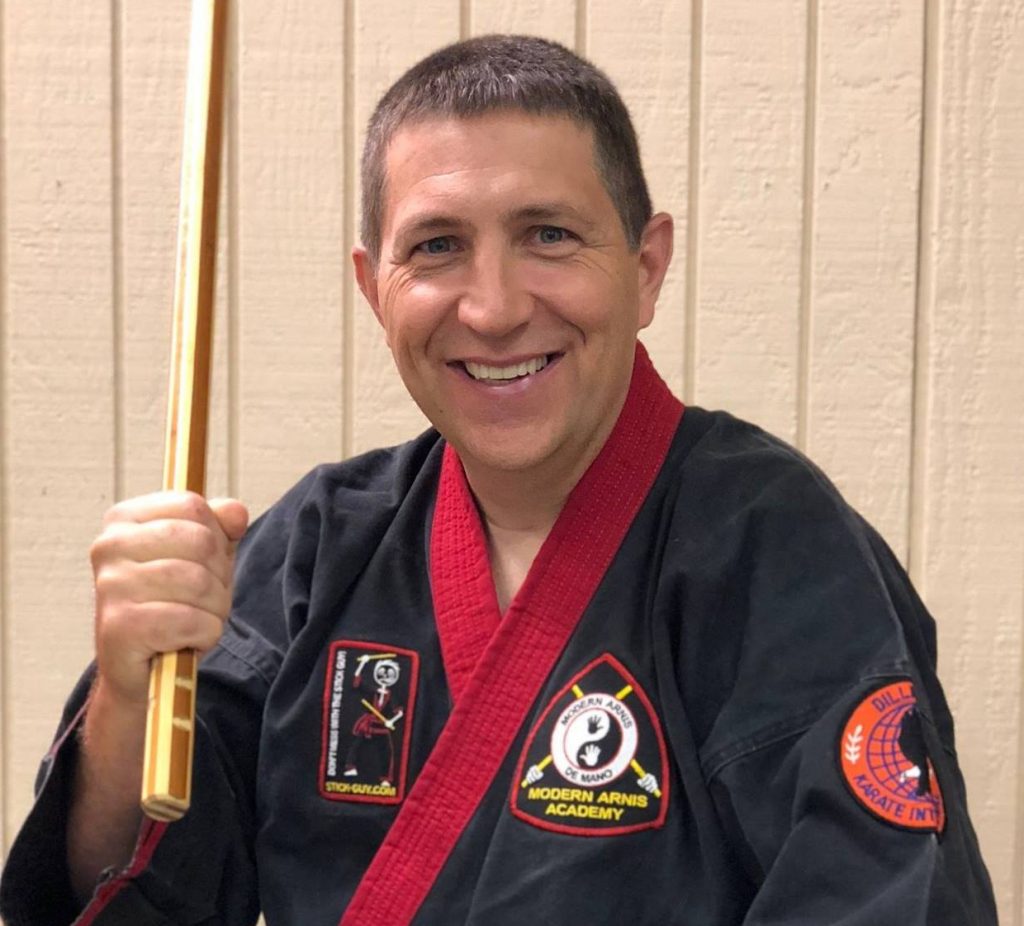 It is one thing to be a talented martial artist, but having the ability to pass on that knowledge is truly a gift. Ken Smith, Chief Instructor at Modern Arnis Academy, is such an individual. While Sensei Ken is an extremely skilled and knowledgeable martial artist, he separates himself from other instructors by his ability to teach and help his students understand both basic and complicated techniques. Sensei Ken's passionate love for martial arts is an inspiration to his students.
Sensei Ken began his study of Karate when hew was 18 years old in a small Indiana town. Later moving to Orland Park where he studied Isshinryu Karate under Jesse Gallegoes, a 9th degree black belt. It was in this style that Sensei Ken earned a 6th degree black belt.
He continued to grow as a martial artists, studying Modern Arnis and pressure points with George Mazek, a 4th degree black belt in Modern Arnis, however, it as his introduction and training with Grandmaster Remy A. Presas, founder and creator of Modern Arnis, that impacted Sensei Ken's training immensely. Grandmaster Presas, know as 'Professor', promoted Ken Smith to the level of Master of Tapi-Tapi, the highest level of achievement in Modern Arnis. He continues to pass on Professor's art, traveling all over the United States, France, England, Germany and Canada. Master Ken Smith is an active leader of the International Modern Arnis Federation.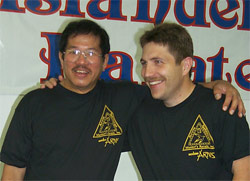 With Professor's death, Ken Smith persisted to grow in his martial arts training. Through his friendship with Dustin Seale, Grandmaster in Ryukyu Kempo as well as one of Grandmaster George Dillman's top students, Master Smith was introduced to Grandmaster Dillman. As Professor always said, "if you want to learn the knockout, you must go see George Dillman." So, Ken went to see George Dillman and has become a student and a good friend. In October of 2010, Ken Smith was promoted to 8th degree by Grandmaster George Dillman and is now an active member of Dillman Karate International (DKI).